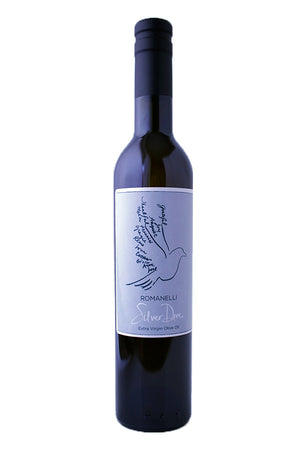 Silver Dove - Extra Virgin Olive Oil
A letter from a Silver Dove customer speaks to its quality:
"Coming from an Italian Family, I remember olive oil being a very important condiment used in my home, both in preparing and dressing our foods. We would buy the oil in large cans imported from Italy.  Over the years, I have tasted many different kinds of olive oils.  Just recently I was introduced to olive oil from Silver Dover Farms.  To my delight, I have not tasted a more satisfying olive oil, its flavor is so rich and yet delicate.  it enhances my pasta, salads and vegetables.  This is by far the best olive oil, I have ever used. 

Thank you, Silver Dove Farms.
Dorothea (Sollitto) Kelley